It doesn't matter what skill level you have, there are so many projects that you can do that are not only stylish but functional as well from home decor items to jewelry, light shades and they can all be done with plain old wire work.
Decorative eggs
You can use eggs to make Czech eggs. All you need to do is simply just wrap the wire around a plastic egg. Add colored beads and sequins in whatever way you like to add a stylish effect.
Pretty garden sculptures
Needing to dress your garden up a bit? You can add art to your garden using plain basic wire. You can buy a basic sculpture or statue wrap some wire around it and add some beads to make it more attractive.
Necklace Pendant
Wire can be used to make a special pendant to add to a necklace for yourself or a friend. Use the wire and make a beautiful pendant by either getting a pretty gemstone and wrapping beaded wire around it or you can even wrap wire around something small and precious to give to a friend. Shells from the beach can even work for this as well.
Wire pendant light
When it comes to the lighting in your home wire is on the trend. You can use copper wire to give some effective lighting to a room. The light fixture will add patterns to the walls and ceiling and will give out some beautiful tones if crystal beads are added to the wire that reflect off the light. This is only one specific item that can be designed and labelled as wire furniture, there are many other options you can make.
Figurines
It is time to show off the creativity that you have to create little animal statues and figurines. Buy a nice shelf and this can become an eye-catching display for your special wire art.
Bangles
Are you looking for a project to do with the kids on a rainy weekend? You can use wire to make some bracelets and anklets. You can use different wires with a variety of thicknesses. Add some sequins and beads to create different looks
Wall art with wire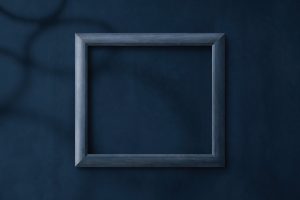 Did you know you can use wire to make one of a kind artwork for your walls? Twist and twirl the wire anyway you want to create an effective pattern. Attach to some board with small nails and then hang it somewhere where you want it to be noticed like as a part of a gallery wall.
Garden trellis with wire
Make cedar and wire trellis for your climbing plants. It will not only add charm to your garden, but it will also help stabilize climbing vines and roses.
Making a pencil holder
Use wire to create a holder for your pens and pencils. Keep them organised with a wire basket that was handmade by you.
What you can build and create with wire is endless all you need is a wire cutter, different types of wires, some colored beads and your imagination. You can build anything with wire if you put your mind to it. The internet is a good source for ideas like Instagram and Pinterest, both have some good inspiration for beginners and the professionals. Add extra effects by using different thicknesses of wire and different types with sequins and beads.
Enjoy the challenges of using wire to access your creative side. There are endless options of what wire can do and you should find the time to figure this out!