In Australia, the housing demands from immigrants often increase homeownership prices. According to a Melbourne real estate agent, the best homeownership deal comes from vendors. These sellers use forced sales to attract potential homebuyers. Let's see some factors can determine acquisition, property valuation or rental choices for apartments in Melbourne CBD.
How is Melbourne's Property Market Faring?
After reaching a peak in November 2017, the annual growth rate of the Melbourne property market has not been impressive. However, property market pessimists are encouraging investors to take a bearish stand. While the cost of buying or renting Melbourne CBD apartments might not be unaffordable, it better to weigh the long-term benefits. The goal is to recoup your return on investment (ROI) within a reasonable period.
It might be over a decade, but the 2008 Global Financial Crisis (GFC) was profitable for Australia's real estate industry. As a top priority to boost the economy, the Australian property market was open to foreign investments. The resistance of Australia's economy to the last global recession was a lesson for smart real estate investors. While considering your priorities, it's important to stick with a financially-independent decision.
What Are The Basic Property Metrics In Melbourne?
Generally, rental prices for houses in Melbourne's CBDs are pricey. It's better to buy a property if your credit rating is good. Usually, buying a house requires a deposit that's higher than a regular rental value. Since the average weekly rent for houses in Melbourne CBD is AUD$ 435, you should expect a 3% rental yield. So, an investment in this market is ideal for people that can wait to recoup their ROI slowly.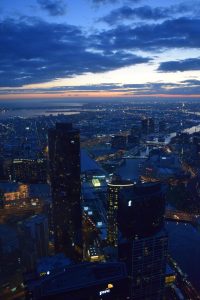 In 2018, Melbourne CBD's median dwelling and house values were $656,164 and $768,929 respectively. While there's a huge demand for Melbourne apartments, overseas investors are the easy targets. The economy looks great, and workers with high-paying jobs are the favourites of homeowners that need to rent their homes. You could always confirm your option with the various tenant advocacy options available across Melbourne city. Either online or word of mouth, getting an expert opinion on your choice of renting can help you consider the best of options.
Consider These Factors before Investing In Melbourne Property Market
The trend of Melbourne CBD's median house price shows an average of $1 million. In 2010, this figure was $500,000, and suburbs around the CBD have been transformed with new houses. However, Australia's low rental yields on property investments are slowing the construction of modern apartments. However, new homes with short distances from the city centre, and pristine views have more values.
Subscribe To Property News
One of the surefire ways of making a rental or buying decision is through newsletters. In Melbourne, you can sign up for updates and email newsletters on property market activities. Usually, these updates come with relevant information on property listings, investment strategies, and price trends. Simply subscribe to weekly newsletters, and get expert analysis before investing in any property.
Buying a property in Melbourne CBD requires some research. It's important to know the average house property in your area of interest. Usually, the CBD outperforms other areas because of its history of strong economic importance. Also, capital growth in Melbourne's CBD looks stable and the demographics of people living there might boost a healthy return on investments. After buying a property for rent, consider the disposable income of your potential tenants. This factor is a guarantee for prompt payment of rent.
Check for Structural Defects
If you are renting an apartment in Melbourne CBD, avoid poor-quality structures. Most apartments have been renovated, and it might not fit your lifestyle. Instead of renting a poor quality apartment, ask a repeatable agent to get apartments with flawless features. Some tall apartment buildings in the CBD are not well-ventilated. This mistake in their structural designs might trigger poor quality of air.