Safety at a construction site is one of the most important elements when it comes to a construction project. Most times, accidents in the workplace are a problem for HR, as well as workers. At constructions sites, most accidents have the potential to be life-threatening. With new stories coming out all the time about environmental disasters, trapped labourers and earth-shattering explosions, construction sites are becoming less appealing over time. As the population grows, the demand for structures increases and therefore there is continuous building and infrastructure growth.
Construction work happens to be one of the most dangerous professions. The work that is carried out on the job site is where the accidents tend to take place. It is essential that employees mitigate the hazards of construction work. Employees need to remember to take precautions when they are working in such hazardous situations. The construction leaders need to ensure they are safeguarding their staff for both ethical and economic reasons. First aid training is vital for all workers to complete. 
Here are several ways that construction businesses can reduce accidents and encourage safety:
Awareness
It doesn't matter what role someone has or the experience levels they possess, any worker needs to be fully aware of the hazards before stepping onto a construction site. The biggest danger in the construction industry is ignorant workers as they often put others at risk with their mistakes. Staff need to be aware of the risks around them and how they can avoid and manage them safely.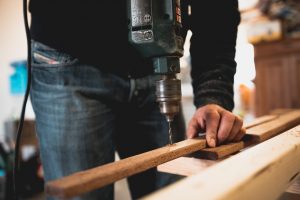 Training 
Most of the construction industry skills are learned on the job, but safety is one of the skills that need to be taught before getting onto the worksite. New staff need to be trained on the safety standards and the security practices. Staff should undergo on-site training and be given worksheets, training sheets and pamphlets to read at home. This is just not for beginners on the job. Even experienced workers are expected to refresh their knowledge frequently by going to training sessions that occur throughout the year. The different training sessions cover things like using equipment correctly, identifying equipment faults, falls prevention and identifying risks. Dangerous goods training is essential in fields that handle dangerous materials.
Communication 
Accidents are common when the workers don't know what they are expected to do and what the day is to entail. Having direct meetings with the staff about the daily activities and goals will decrease the risk of harm and injury. Workplaces would be wise enough to ensure the staff is equipped with headsets and smartphones or walkie talkies, so the workers have access to efficient and fast communication with each other. If there is no proper communication, workers don't know what to expect. The goal will be completed faster and smoother if there is clear and concise communication that helps to keep everyone informed.
Documentation
In order to enforce construction site safety, you need to make sure that the right documentation is being completed on site. There are legal issues that need to be seen to first before any construction can begin. You need to have the proper licenses and registration before work can start. Contractors and supervisors need to have evidence of their certificate that states they are capable and knowledgable. This will help to prevent accidents due to wrong or improper training. It will also protect a firm from anyone taking legal action against them.
Proper Equipment
Workers need to have the right equipment for the job they are carrying out. If the staff don't have the right equipment, then they cannot work on the construction site safely. Construction crews that have improper gear will end up making fatal errors.