If you're looking for a destination wedding without your passport, Tasmania has everything to offer.  From majestic landscapes, luxury experiences, delectable cuisine to that very special sense of being worlds away from the hustle and bustle when you need it most.
The Old Woolstore Apartment Hotel
Hobart, Tasmania
The heritage-listed Old Woolstore Apartment Hotel is one of the most popular venues in Tasmania for a wedding. Combining old-world charm with contemporary facilities, this establishment is known for producing memorable and lovely events. Whether you are organising a romantic occasion or a lavish celebration, the wedding planner will help out with bringing your dream wedding. And, with lodging available on site, all your accommodation requirements can be met.
Josef Chromy Wines
Relbia, Tasmania
Overlooking their 150-acre vineyard along with a scenic lake, Josef Chromy Wines is the best selection for those looking for a vineyard wedding. This magnificent venue provides couples with the exceptional opportunity to host their service, photoshoot, and reception of up to 150 seated guests and 300 cocktail guests within the 1 location.
Barilla Bay Oysters
Cambridge, Tasmania
Barilla Bay Oysters, a stunning wedding location surrounded by a gorgeous setting looking through floor to ceiling windows to vast water views. This place provides several alternatives for wedding ceremonies and receptions for up to 250 guests. Whether you are planning a romantic wedding or a lavish soiree, there is something to match weddings of all sizes, styles, and budgets in Barilla Bay Oysters.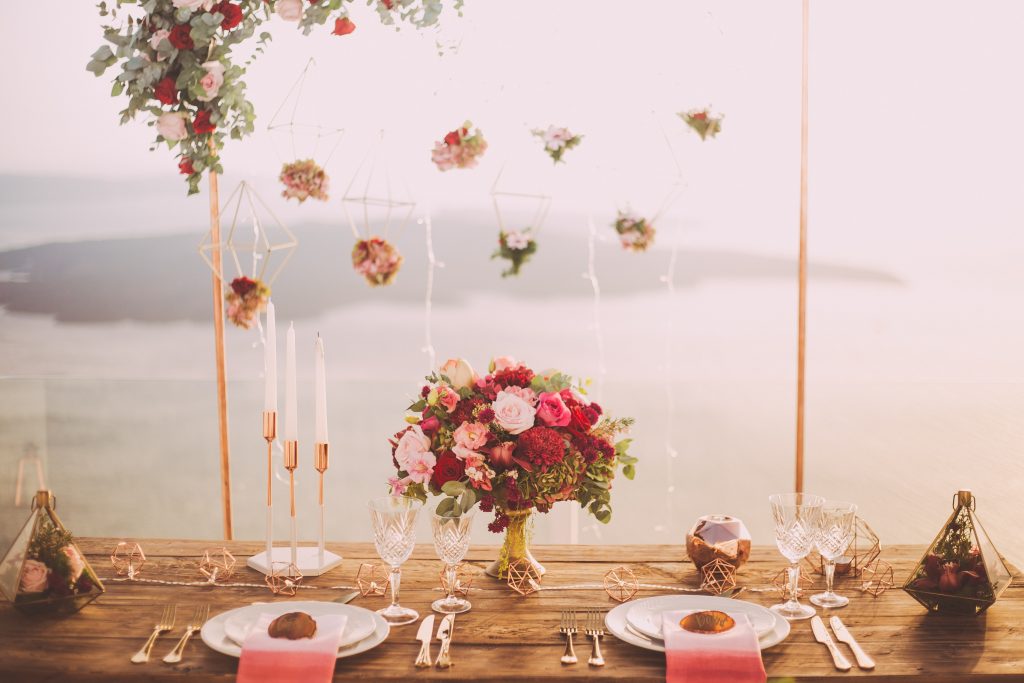 Saffire Freycinet
Coles Bay, Tasmania
Saffire Freycinet is a spectacular wedding venue in Tasmania offering private resort usage for up to 40 guests. The yearlong allure of Saffire Freycinet is the all-encompassing capability to organise the best wedding professionals and resources for your special day. From world-class catering and luxury lodging within 20 boutique suites, looking directly out to a lush, coastal landscape that functions as a magnificent all-natural setting for photos. The Saffire Freycinet resort is also the perfect place to host a variety of events and experiences from the days before and after the wedding such as booking an afternoon at their luxury day spa.
Peppermint Bay Hotel
Woodbridge, Tasmania
Located on four acres of waterfront headland, Peppermint Bay Hotel presents 270-degree mountain and water views as background for your special day. Only 35 minutes drive South of Hobart, this place features three beautiful areas catering for up to 300 guests. Also, for something extra special, this venue offers their luxury catamaran to transfer 160 guests in comfort from Hobart to your reception.
Villa Howden
Howden, Tasmania
Overlooking North West Bay in Hobart, Tasmania, Villa Howden is a favourite option among people looking for a stunning wedding place to host their big day. This venue gives couples the chance to host their service, photoshoot and reception within the one magnificent setting, so you and your guests won't need to step away from the house for the duration of the event. And, with lavish guest accommodation available on site, why don't you make a weekend out of your wedding in Villa Howden?
Peppers Cradle Mountain Lodge
Cradle Mountain, Tasmania
Peppers Cradle Mountain Lodge is famous as one of the most popular wedding places Tasmania has to offer. This establishment features breathtaking mountain views, endless photo opportunities, along with the capability to host ceremonies and receptions inside the one stunning site. And, with cottages available for rent, you and your visitors can roll to bed when the parties are done and dusted. If you're venue scouting for something extraordinary, Peppers Cradle Mountain Lodge is worth considering.